Gifts for creative educators, parents, and kids!
Anyone starting the "making in education" journey should have this guide by their side.
Invent To Learn: Making, Tinkering, and Engineering in the Classroom is often called "the bible of the maker movement in schools" for that reason. Create classrooms that show kids we love them—playful, creative spaces filled with joyful sense-making.
Legendary education author Herb Kohl said, "Sylvia Martinez and Gary Stager's Invent to Learn is a persuasive, powerful, and useful reconceptualization of progressive education for digital times."
The book is available in paperback and Kindle, and hardcover formats!
Favorite Things
The Invent To Learn Guide to More Fun in the Classroom by Josh Burker
Based on the success of his first book, The Invent To Learn Guide to Fun in the Classroom, Josh Burker, the world's 7th most creative educator, brings teachers inspiration for a plethora of new projects. Your Makey Makey, LEGO, old computer, recycled junk, and 3D printer will be put to good use in these fun and educational projects. With The Invent To Learn Guide to More Fun in hand, kids, parents, and teachers are invited to embark on even more exciting and fun learning adventures!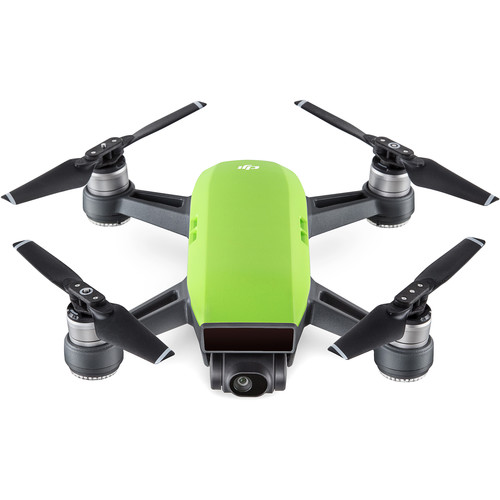 DJI Spark Mini Drone Quadcopter
Last year, I crashed and destroyed my first drone the first time I flew it. The $399 DJI Spark is a tiny drone, that packs a big punch, and is incredibly easy to fly. It is safe to use inside for classroom photography and can even be flown off the palm of your hand and controlled with gestures. Buy yourself an extra battery and the remote control (instead of just relying on your phone or gestures) for maximum fun and flight distance. The Spark is a technological miracle that easily fits in a backpack.
The Invent to Learn Guide to Making in the K-3 Classroom: Why, How, and Wow! This colorful book is a practical guide for primary school educators who want to inspire their students to embrace a tinkering mindset so they can invent fantastic contraptions. Veteran teacher Alice Baggett shares her expertise in how to create hands-on learning experiences for young inventors so students experience the thrilling process of making—complete with epic fails and spectacular discoveries.
Code Your Own Games!: 20 Games to Create with Scratch This lovely, inexpensive, spiral-bound, full-color book features 20 Scratch programming projects in 80 pages. The projects build upon each other and often include challenges or suggestions for extension activities. This is a lovely template for how to write "coding" activities for kids.
See A Modest Proposal for other recommendations on how to teach Scratch programming.
Making Science: Reimagining STEM Education in Middle School and Beyond. Anthropologist turned science and making teacher Christa Flores shares her classroom tested lessons and resources for learning by making and design in the middle grades and beyond. Richly illustrated with examples of student work, this book offers project ideas, connections to the new Next Generation Science Standards, assessment strategies, and practical tips for educators.
The new littleBits Code Kit was designed for classroom use, but is equally fun for home use, despite its $299 price tag. The kit includes a variety of littlBits elements, including a micro controller "Code Bit," rechargeable battery, and lovely LED display (that may be connected to 3 others for large programmable visuals). Make interactive and physical video games and more! Your invention process begins with software-based video tutorials and programming is done in a version of the Scratch-like "Blockly" language.
Designing Reality: How to Survive and Thrive in the Third Digital Revolution

In his previous books, Fab: The Coming Revolution on Your Desktop – from Personal Computers to Personal Fabrication and When Things Start to Think, 2017 Constructing Modern Knowledge guest speaker and MIT professor, Neil Gershenfeld, predicted the maker movement and many of the technologies we now take for granted. In this book written with his brothers, expert in business and gaming, the brothers Gernshenfeld describe the history of the next fifty years of technological innovation. An instant classic.
These Schools Belong to You and Me: Why We Can't Afford to Abandon Our Public Schools by Deborah Meier and Emily Gasoi
Four-time CMK guest speaker Deborah Meier is a national treasure and one of our wisest living educators. Anything she writes is important and this book about the enduring value of public schools is a must-read.
Education Books We Love
Choice Time: How to Deepen Learning Through Inquiry and Play, PreK-2 by Rebecca Dinnerstein is an incredibly important book for teachers of any grade level or subject area! I long ago assumed that teachers knew how to shape the learning environment for independent and collaborative self-directed student learning only to learn that a centers approach is no longer part of many teachers' preparation. This book is full of practical advice without talking down to teachers or treating them like infants.
A few years ago, Tricia Tunstall wrote one of my all-time favorite books about teaching, Changing Lives: Gustavo Dudamel, El Sistema, and the Transformative Power of Music. Now she and Eric Booth are back with another fantastic book, Playing for Their Lives: The Global El Sistema Movement for Social Change Through Music. This new book takes readers on a tour of El Sistema-inspired music education programs for kids in the USA and around the world. There is so much to learn from El Sistema and thanks to these books, we have a place to start!
Loose Parts: Inspiring Play in Young Children is a spectacularly beautiful and inspirational book on how found, recycled, and natural materials may be made available for elementary age children to use for play and knowledge construction. Loose Parts 2 is focused on infants and toddlers in the same spirit of Loose Parts.
Loose Parts 3, the newest addition to the wildly popular Loose Parts series, helps teachers make a conscious effort to create culturally sustainable environments that allow children to grow and to conquer a dynamic world.
Loris Malaguzzi and the Teachers: Dialogues on Collaboration and Conflict among Children, Reggio Emilia is a collection of transcriptions of conversations between the father of the Reggio Emilia approach, Loris Malaguzzi, and local teachers. They are engaged in research and documentation researching and sharing the thinking of children. The book has recently been translated into English after more than 25 years.
Books to Help Kids Change the World
Regardless of your politics, Here Comes Trouble: Stories from My Life by Michael Moore is an incredibly sweet, funny, and moving tale of a working-class kid from Michigan deciding at a very young age that he could make an impact. Kids will be inspired by the guy on the news who was elected to his local school board while a Senior in high school on the platform of firing his principal. Once he achieved his campaign promise, the "grownups" waged a recall election against him, which he survived. Tweens and high school kids will love this book.
Do Something! A Handbook for Young Activists is a spiral-bound book chock full of inspiration, projects, checklists, facts, worksheets, and timelines for making the world a better place. The book will even help you find your cause.
Recycle This Book: 100 Top Children's Book Authors Tell You How to Go Green. "With essays from renowned children's book authors such as Ann Brashares, Jeanne DuPrau, Caroline B. Cooney, Laurie Halse Anderson, Bruce Coville, Gennifer Choldenko, and over 100 others, each piece is an informative and inspiring call to kids of all ages to understand what's happening to the environment, and to take action in saving our world."
I Am a Genius of Unspeakable Evil and I Want to Be Your Class President, written by a Daily Show writer, is a hysterical work of fiction for middle school age kids.
"When a provocation from his dad irks twelve year-old evil genius Oliver Watson, he'll have to put his plans for world domination on hold in order to beat the pants off the competition and win the middle school election!"
Books to Help Teachers Teach During Turbulent Times
Teaching What Really Happened: How to Avoid the Tyranny of Textbooks and Get Students Excited About Doing History a brand new edition by CMK 2018 guest speaker and best-selling historian James Loewen, helps educators teach students to be historians, rather than just being taught history. Learn to make history come alive in your classroom.
A version of Loewen's classic, Lies My Teacher Told Me is now also available.
Good and Mad: The Revolutionary Power of Women's Anger by Rebecca Traister
This important best seller discusses the enormous risks and potential power of women's anger. Traister provides historical inspiration and contemporary challenges of women using productive anger to bring about change. There are many lessons here for teachers.

She Would Not Be Moved: How We Tell the Story of Rosa Parks and the Montgomery Bus Boycott by Herbert Kohl
The first half of this profoundly important and instructive text separates fact from fiction in the Rosa Parks myth schools teach kids. The second half of the book shares advice for teaching controversial subjects in a civil, factual, and meaningful manner.
On Being a Teacher by Jonathan Kozol
In this underappreciated and hugely important text, the great civil rights activist and educator Jonathan Kozol dispenses wisdom about teaching the entire child within the world in which they live. "Writing as a teacher, Kozol advocates an approach to education that is infused with ethical values: fairness, truth, and integrity, and a driving compassion for the world beyond the classroom."
The Perfect Gift for Your Favorite School Principal
The Inner Principal: Reflections on Educational Leadership by David Loader
Remarkably candid reflections by one of the most consequential school leaders of the past 50 years.
"This is a book that will go to your inner consciousness and make a difference in how you think about your own role as leader." – from the foreword by Michael Fullen
Inspirational Books for a Special Teacher
Painting Chinese: A Lifelong Teacher Gains the Wisdom of Youth. Legendary educator and prolific author, Herb Kohl, reflects on his life's work, as well as the nature of teaching and learning in what we consider one of the most beautiful books ever written.
The Teacher You Want to Be: Essays about Children, Learning, and Teaching is an anthology of short essays on the joys, trials, and tribulations of teaching by some of today's most popular and wise educators.
Super Cool Tools
Supercharge Cardboard Construction
New Jersey educator Kevin Jarrett turned us onto this beauty. The WORX WX081L ZipSnip Cutting Tool is a low-cost semi-safe rechargeable tool for precisely slicing through cardboard or a host of other materials one might use in a makerspace or craft project. It's perfect for cardboard construction.
Record Anywhere
We love love love love the Shure MV88 iOS Digital Stereo Condenser Microphone. This is a tiny, "professional" quality microphone for recording on an iPhone, iPad, or iPod Touch. It's a bit pricey, but oh so worth it!
Best Choice for Classroom Robotics
The Hummingbird Robotics Kit is currently our favorite set of materials for making in the classroom. A spring loaded micocontroller allows you to plug in motors, lights, sensors, and servos safely and easily without soldering or needing to know a thing about Ohm's Law. Kids use the electronic elements in conjunction with junk and recycled materials to build an infinite assortment of machines, robots, or kinetic art.
Best of all, these project may be brought to life using a host of programming languages, including Scratch or Snap! For those concerned with an upgrade path, flip the Hummingbird over and you have an Arduino board ready to grow into!
The new Hummingbird Bit Robotics Kit will be widely available in January!
3D Printing Project Ideas
Cool New (and more affordable) littleBits Sets
The $99 littleBits Avengers Hero Inventor Kit includes everything kids need to build and customize an interactive electronic Super hero gauntlet: electronic building blocks, LED Matrix, authentic Marvel sound effects bit, plastic pieces, stickers and battery.
The $74 littleBits Star Wars Droid Inventor Kit lets kid build and program an R2D2 for imaginative adventures.
The $79.95 littleBits Rule Your Room Kit features enough elements and to get started with engineering by inventing cool machines for your bedroom.
Check out the range of littleBits kits perfect for gift-giving!
Books for Parents
The Connected Family: Bridging the Digital Generation Gap by Seymour Papert
Long before social media, "screenagers," or the hysteria surrounding fake news and cyberbullying, Dr. Papert suggested creative ways in which parents, grandparents, and children might learn together around the computer and over the Internet. This overlooked gem is worthy of your attention.
The Myth of the Spoiled Child: Coddled Kids, Helicopter Parents, and Other Phony Crises by Alfie Kohn
No one alive makes parents and educators confront their compromises or debunks conventional wisdom more than Alfie Kohn. This collection of essays should be read by parents and policy-makers alike.
New Low-cost Ways to Explore Physical Computing
There is a new class of microcontroller development boards allowing kids of all ages to learn computer science, construct "intelligent" machines, and create wearable computing. They're making a big splash with over 2 million in circulation.
Best of all, these devices are programmable in free, browser-based, block programming languages. Read Gary Stager's white paper, The micro:bit Matters for all of the software options and a detailed discussion of the micro:bit.
The Micro:bit Go starter set contains everything you need to begin constructing and programming the BBC micro:bit a $15 microntroller development board complete with inputs, outputs, buttons, sensors, radio, Bluetooth, and a display. There are a bazillion micro:bits already in the world and lots more coming. You'd be amazed at how much power is packed into this little board.
The super cool Chibichip Love to Code Kit has similar programmability via MakeCode as the Micro:bit and Circuit Playground Express, but is designed to be used for paper-based arts and crafts projects using circuit stickers and copper tape. Add the Chibi Clip and Chibi Scope for learning about electronics through all sorts of exciting interactive craft projects.
Adafruit's Circuit Playground Express Kit is also programmable with block-based MakeCode and includes many of the same sensors and buttons onboard as the micro:bit. The difference here is on the cool programmable LEDs circling the board and in how easy it is to use for sewable eTextiles or wearable computing projects. Adafruit also offers a starter kit.

Getting Started with the BBC Micro:bit is a small inexpensive guide to using your micro:bit and programming it with MakeCode. The examples are helpful in using other new MakeCode-compatible boards too.
Seeed Studio already offers the Grove Inventor Kit for the Micro:bit, adding plug in sensors and actuators (output devices) to their plug and play Grove Shield.  The SparkFun micro:bot kit complete with extra sensors and all the parts needed to make your Micro:bit the brains behind a robot vehicle. Also, check out the SparkFun micro:arcade kit and SparkFun micro:climate kit for weather experiments. Robotshop and Adafruit offer all sorts of cool add-on boards and accessories.
Super Cool Cameras
Mevo Plus – The Live Event Camera, stream in Full HD 1080p or Record in 4K, compatible with Android and iOS
This amazing little camera turns your iPhone into a personal video editing suite – zoom, pan and cut with ease in high definition with terrific sound and stream that video live via FaceBook Live, Vimeo, or Livestream. It will even follow speakers automatically!
Ricoh Theta V 360 Spherical Camera
Shoot 360 Degree video at 30 fps @ 3840 x 1920 pixels or 4K with this amazing camera that fits in your shirt pocket, but prefers a tripod so you can control it remotely via your phone without being the center of every shot. Spherical 360 degree stills are also gorgeous. You can even get an underwater case! The $299 Ricoh Theta S Digital Camera model from last year is also a great option.
This $139 pocket-size, simple to use, wide-angle MP4 digital video camera shoots 1080p 30 fps video, but its real power is in its high quality microphones and fantastic audio. This is a must-have for  school productions and band concerts. It can be plugged in if the terrible battery life (1 hour) drives you crazy. The convenience makes this a must-have.
Excellent Education Software for the iPad
Turtle Art (iOS) – Use mathematical instructions to create beautiful art in this spectacularly simple programming environment for kids of all ages.
Zoombinis (iOS/Android/Mac/Windows) – Perhaps the best and most fun educational software program ever developed. Kids use incredible logic and problem solving skills to help Zoombinis along their journey.
Nicky's Make Believe Castle (iOS) – Use your mouse to teach characters to interact and act out the stories you program without any syntax or text.
Favorite Charities
Access Books – The greatest predictor of literacy is access to high interest reading materials, yet kids in Los Angeles area public schools have access to a criminally small number of books and periodicals. Access Books not only donates books, but builds and decorates libraries in schools where adults failed to ensure that every child has a right to read. They spend virtually nothing on overhead.
Disability Pride NYC – Several years ago, NY musician Mike Ledonne did the impossible. He convinced the city of New York to host a parade for its disabled citizens. The mission of Disability Pride NYC is to promote inclusion, awareness, and visibility of people with disabilities, and redefine public perception of disability. This is accomplished by celebrating the children, adults, and caregivers who would otherwise never be cheered by their fellow citizens.